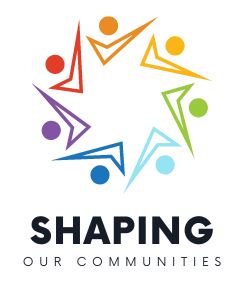 2023 ANNUAL CONFERENCE & AWARDS CELEBRATION
Monday, October 23 – Wednesday, October 25, 2023
Hilton Garden Inn & Conference Center
2833 Conference Drive, Edmond, OK 73034
CONFERENCE REGISTRATION
OCCE Members (Early-Bird Registration) = $200 (ends Sept. 29, 2023)
OCCE Members = $225 (Oct 1 – Oct 13, 2023)
Registration Ends October 13, 2023
Non-Member = $325
Sponsors additional attendee = $175
2023 CMI Attendee = $175
Tuesday only = $175
Wednesday only = $75
Banquet (guest) = $75
******************
Cancellation Policy:
100% cancellation fee if registration is cancelled by Friday, October 6, 2023
No refunds after October 7, 2023
(Some exceptions will apply)
.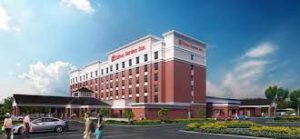 HOTEL ACCOMODATIONS
Hilton Garden Inn & Conference Center
2833 Conference Drive | Edmond, OK 73034
(405) 285-0900
**************
$124.00 / night – Standard 2-Queen or King
Group rate is good for one day prior and post conference.  Breakfast is included in the hotel rate
CLICK HERE

for Online Reservations 
Group Code = G3OCCE
GROUP ROOM RATE ENDS SEPTEMBER 23, 2023
ANNUAL AWARDS BANQUET
Tuesday, October 24, 2023 | Hilton Garden Inn – Edmond
Awards will be given for
NEW EXECUTIVE OF THE YEAR
SHELIA LEE EXECUTIVE OF THE YEAR
 OUTSTANDING CHAMBER STAFF OF THE YEAR
YOUNG CHAMBER PROFESSIONAL RISING STAR
HALL OF FAME
COMMUNICATIONS EXCELLENCE
CERTIFIED CHAMBER 
SILENT AUCTION FOR SCHOLARSHIPS
The annual silent auction will be held this year starting at the beginning of the conference and concluding on Friday.
Bid early…bid often.  All funds raised will be put in a restricted fund to be used for scholarships for YOU…our member.
Donate a community basket, gift, wine, adult beverages, jewelry…you know what you would buy!
Over $8,000 has been raised for scholarships in previous years!
Schedule At a Glance
MONDAY, OCTOBER 23
10:00 a.m.                 CCEKS Board of Directors Mtg
12:00 p.m.                 CMI Session 3
3:00 – 4:30 p.m.         Walking tour of downtown Edmond
4:00 – 6:00 p.m.        Registration & Exhibitor Setup
4:30 – 6:00 p.m.         Chamber Young Professionals Bar Crawl
6:30 – 8:30 p.m.        Opening Reception at Showbiz
8:30 p.m.                   Hospitality Room Opens (Hilton Garden Inn)
TUESDAY, OCTOBER 24
7:30 a.m.                     Registration & Exhibitor Setup
7:30 a.m.                     Breakfast
8:30 a.m.                     Welcome to OCCE
9:00 a.m.                    General Session
11:00 a.m.                   General Session
12:00 p.m.                   Lunch 
1:00 -4:30 p.m.           Breakout Sessions
6:30 p.m.                    Awards Ceremony & Dinner
WEDNESDAY, OCTOBER 25
9:00-11:15 a.m.           Breakout Sessions
11:15 a.m.                   Lunch
12:30 p.m.                  General Session 
1:30 p.m.                    Conference Wrap-up | Silent                                             Auction Winners
THANK YOU TO OUR SPONSORS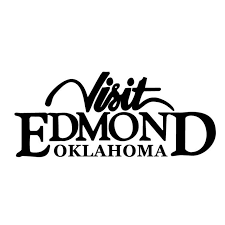 Exhibitors
Positive Impact Media
Chamber Partners
Claremore Area Chamber of Commerce
Clinton Chamber of Commerce
Elk City Chamber of Commerce
Greater Muskogee Area Chamber of Commerce
Mustang Chamber of Commerce
South Oklahoma City Chamber of Commerce
Yukon Chamber of Commerce